Victoria Varga
Handmade in Maine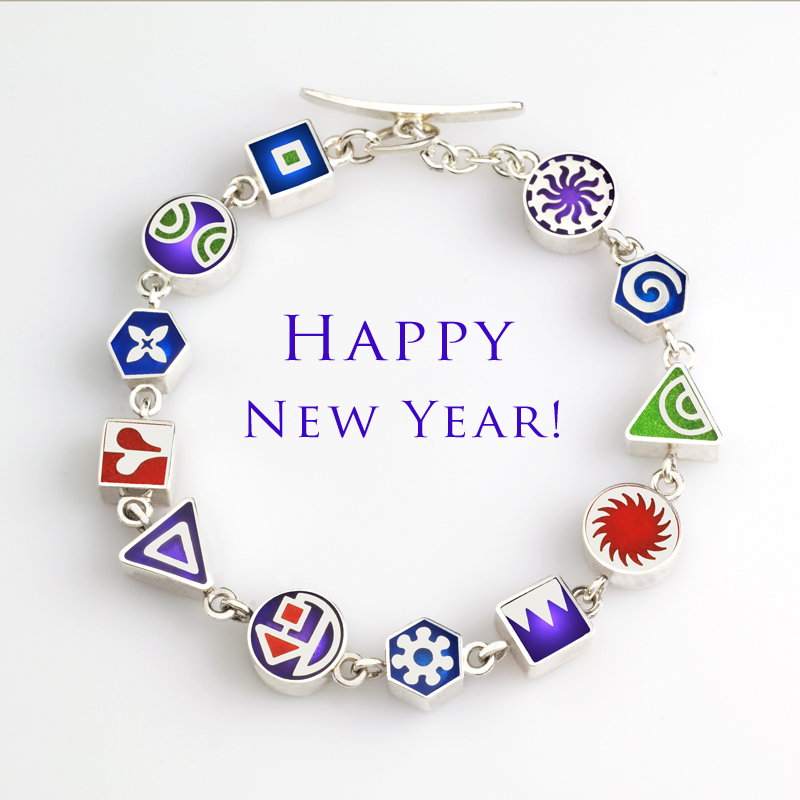 Happy Holidays From Victoria & Daniel
Good clean graphics and bold inlays. Fashion forward and fun to wear!
How I create my signature line.
Sterling Silver
The first step in creating each piece involves cutting out my designs from silver sheet. Then I fabricate a rim with silver or stone and build a hollow box for my inlays. All soldering work is performed on each piece before the inlay is applied.
23 karat gold leaf, pigments & resin
23 karat gold leaf, copper or pastel pigments are applied with resin from the back. This is how I achive a lightweight, three-dimensional inlay.
Grinding & Polishing: The not so fun part!
After the resin inlay has cured I grind and polished the resin and silver to a high luster. From start to finish there are over thirty steps required to hand  fabricate each piece of Victoria Varga jewelry.
Shows and Events – Winter 2018
Open to the Public:
Coconut Grove Arts Festival, February 18 – 19
American Craft Show, Baltimore, February 23 – 25 
Scottsdale Arts Festival, March 9 – 11
For more information on these shows please click on the button bellow
(207) 781-4050
(800) 418-2742
Victoria Varga Studio
21 Foreside Road
Cumberland Foreside, ME  04110
Your questions are important to us and we value your feedback.